Mother's Day (Special Person Day)
Mother's Day (Special Person Day)
16 March 2023 (by Amy Salsbury (admin))
Friday 17th March 2023 - School gates will open at 2:15am with sessions starting in classrooms at 2:30pm.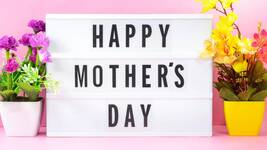 What a busy time we have had at Saffron Green over the past few weeks with World Book Day, Sporting events, Year 6 residential trip, so many fun school visits, teacher strikes and of course, not forgetting Ofsted!
To ensure we keep up the momentum of exciting events, we will be inviting parents and carers in tomorrow at 2:30pm to take part in Mother's Day activities in the classroom. We would love to see any special person in their child life come in and join us for some fun!
If you have more than one child in school, please note you are free to move around classrooms however, the children are to stay in their rooms.
We cant wait to see as many of you as possible however understand if commitments do not allow following a disrupted week at school.
Happy Mother's Day to you all!