School closed on Friday 8th December 2023 or our Occasional Day. Please do not send your child to school.
Dear
Saffron Green Community
I am very excited to introduce myself as the Saffron Green Primary School Headteacher.
Many of you will already know that I began my journey at Saffron Green back in 2013 as a newly qualified teacher. I worked as an Early Years and Key stage 1 teacher with many of the children still here today. After 6 years working my way to Assistant Headteacher, I decided to take my career international in 2018. During my time in the Middle East, I lead a multilingual International school for 2 years and broadened my experiences both personally and professionally. Although it was a fantastic opportunity, after spending two years away from Saffron Green, I quickly realised how unique and wonderful this school really is so made plans to return in 2020. After a year as Key Stage 2 lead, I felt it was time to follow the Saffron Green ethos and aim high myself.
I have always been greatly inspired by the vision at Saffron Green and my personal leadership vision is to extend the principle of community further. My aim is to drive school success alongside yourselves as parents and carers to allow each child to discover their innate potential. In valuing each other I hope to ensure children are provided with the very best platform of foundational primary education to take them forward so that they aim high and can live their best lives.
Gifting children with a love for learning, creativity and the confidence to make positive choices in future life is key and through shaping our teaching we aim to bring the best out in all of the children.
I look forward to working with you all and getting to know the Saffron Green community as your Headteacher.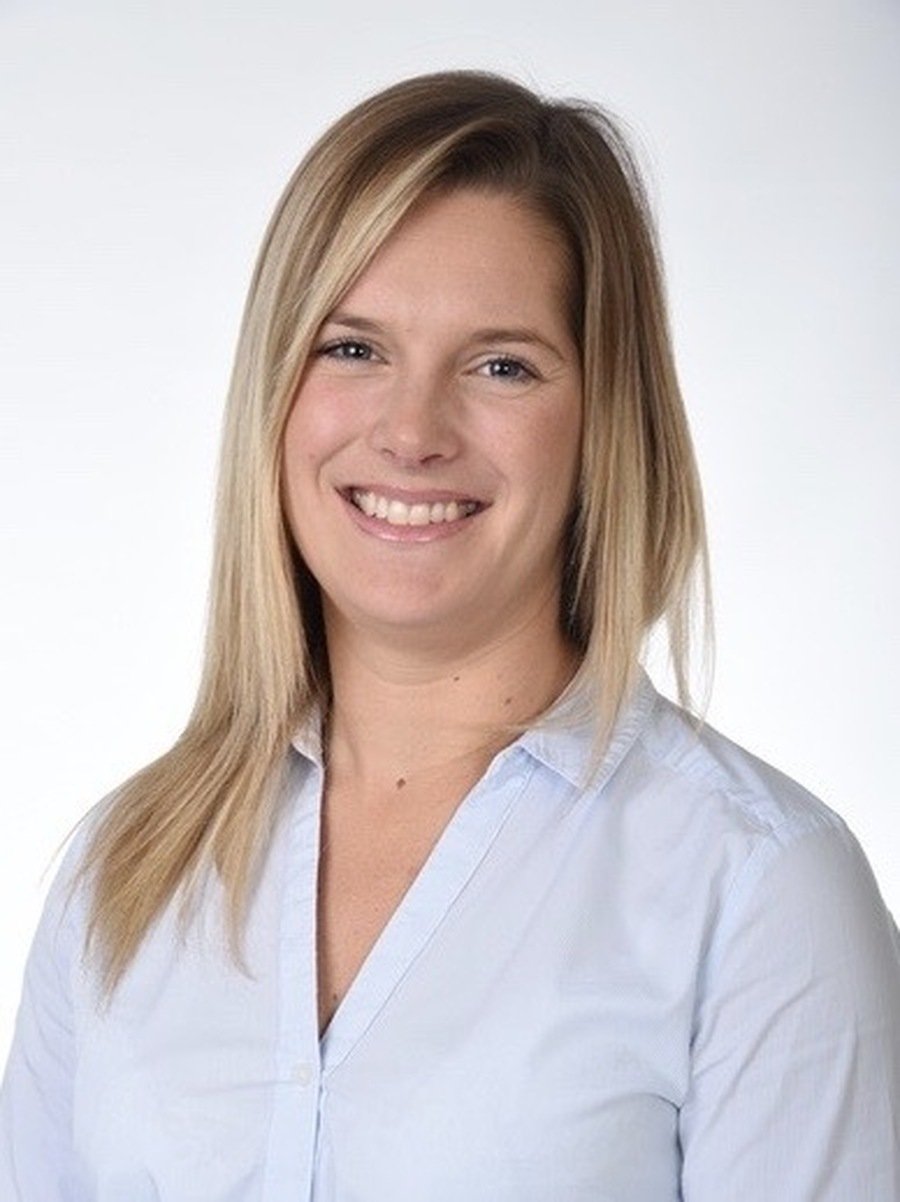 Come and meet the team of 2023-2024
A huge thank you to everyone who attended our 2023 Christmas Fair!
We wish you all a very Merry Christmas!
SOLIDARITY MURAL DESIGNED BY SAFFRON GREEN SCHOOLKIDS & PAINTED BY LOCAL ARTIST UNVEILED IN MOVING BALMORAL DRIVE FIRE SURVIVORS' TRIBUTE
It is finally up! The designs from the children at Saffron Green Primary School have been painted onto the hoarding outside the flats by local legend-artist Lee Bennion. The stunning tribute to the survivors of the Balmoral Drive fire is capturing hearts all over The Wood. It encapsulates the spirit of how our town has come together through adversity. Thanks so much to Lee, to the school, to all the children and their families, to Clarion for granting permission and to 6 year-old Ava who first asked how she and her schoolmates could help... in her words "to bring happiness to the families that lost their homes."
Take a look at our short documentary "We All Stand Together" which recounts the story. A huge thank you to the producer, Counsellor Dan Ozarow!
Sky Studios Elstree is an amazing new television and film production space based in Borehamwood, Hertfordshire. It will have 13 sound stages set across 27.5 acres and become home to some of the biggest productions in the world. Sky have already opened their doors to the first production, Wicked, starring Ariana Grande, and there's lots more to come.
The best bit? Saffron Green are now part of it! The children were asked to create designs that tell us what they think TV will look like in 100 years. All of their designs were added to a special time capsule that was buried on site not to be opened for 100 years! Three of our Year 5 children got to be part of the time capsule burial which took place on Friday 13th January.
Boreham Wood FC's Manager Luke Garrard and select players this afternoon visited the 'Unity' mural at the site of the Balmoral Drive fire in Borehamwood, a major building fire that has left 21 households without their homes and possessions. The mural has been described as a 'Beacon of Hope' by those affected.
Pupils at nearby Saffron Green Primary School wanted to know how they could help and submitted drawings and messages of hope and solidarity with the survivors, which became a 50-feet long unity mural.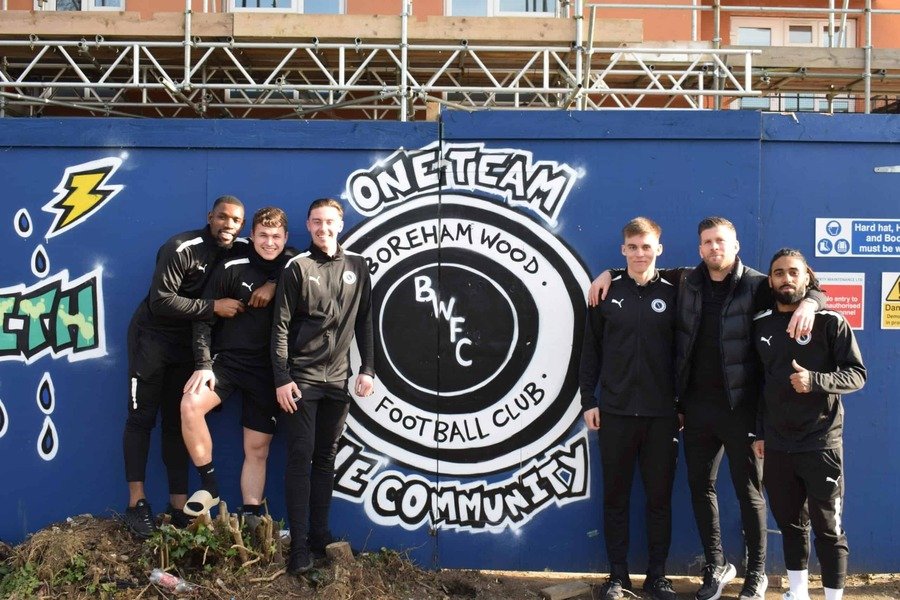 Aiming High Together
Thank you for visiting our website. Saffron Green is a delightful one-form entry, community school set in beautiful grounds. We pride ourselves on being a supportive community school for the local children of Borehamwood. We have a dedicated workforce who provide the very best in academic learning and well-being to every pupil.
Our School Vision states:
The main ethos of Saffron Green Primary school is to provide equal opportunities to pupils of all backgrounds, ethnicity and ability to develop into numerate, articulate, confident and independent individuals who are respectful to each other. The school provides a happy, safe and stimulating learning environment where every pupil is equipped to achieve their full potential and is inspired to do their very best at all times, so they leave school the best version of themselves. Everyone is encouraged to be well-mannered, honest, kind to each other and respectful to others for their views.
The children at Saffron Green have told us that during their time with us they would like to achieve the following outcomes:
To gain knowledge,
To learn to read and write well,
To be good at maths,
To be helped and supported with their learning,
To learn about other cultures,
To learn well so that they can have a good job,
To be a kind and caring person,
To be a healthy person,
To be a role model for others,
To learn to be a good friend,
To be able to be themselves,
To have friends and have fun,
To discuss their problems and worries.
Our broad and balanced curriculum is personally written to ensure that these outcomes are met by all children. All staff and governors at Saffron Green are proud to say that we work effectively, together, to ensure that through a culture of continuous development, we remain a place where everyone can learn and achieve together.
We hope that you will find here all the information about us that you require here on our school website.
Should you require further information please call or email the school office on: 0208 953 3801/admin@saffrongreen.herts.sch.uk
We look forward to welcoming you personally to our school.
"You have brains in your head. You have feet in your shoes. You can steer yourself in any direction you choose."-Dr. Seuss
Saffron Green's 3 Rules:
The right to learn without
distraction.
The right to feel safe.
The right to be treated with
respect.
LETS GET READING!
Take a look at our video and share some pictures
with your class teacher, letting us know where and
when you like to read!
Latest School Calendar Events
Early Years Christmas Carol Service

12

Dec

2023

2:00 pm - 2:30 pm @ School Hall

All families welcome.
Early Years Christmas Carol Service

13

Dec

2023

11:00 am - 11:30 am @ School Hall

All families welcome.
Christmas Lunch

14

Dec

2023

12:00 am - 1:00 am

The children will be waited on by the staff as they are served their Christmas lunch! Please note if you would like a school lunch this needs to be paid for via Arbor. If you wish to bring in a packed lunch then please do as normal.
School Pantomime

14

Dec

2023

9:30 am - 11:00 am @ School hall

The children will be treated to a pantomime performance of Little Red Riding Hood at school.
Whole School Christmas Carol Service

19

Dec

2023

2:00 pm - 3:15 pm @ Saffron Green School

All families invited to attend.