Applying for a school place next year? Come along to Saffron Green Open Day - Friday 30th September 1-3pm and Saturday 1st October 9-11am. Call the school office on 0208 953 3801 to confirm your interest,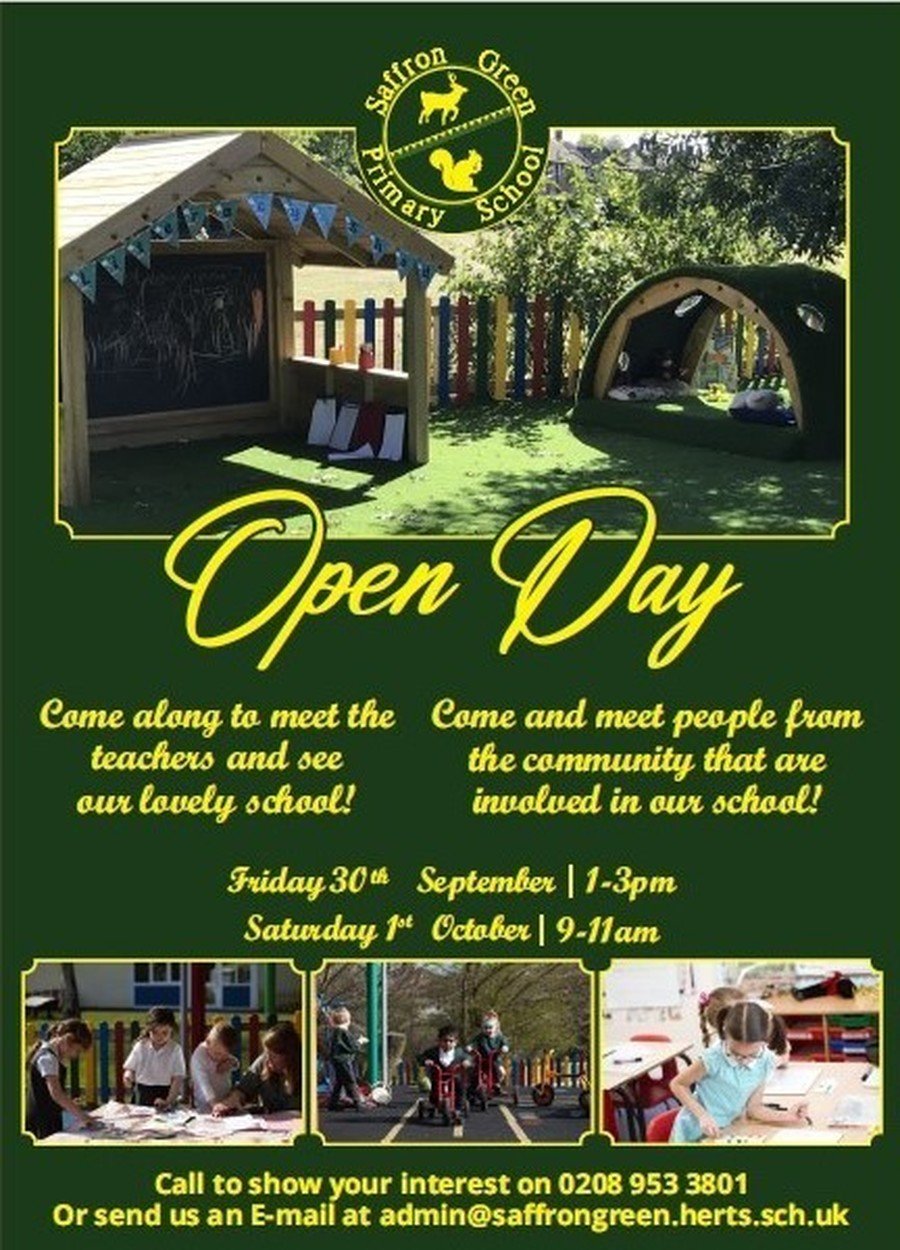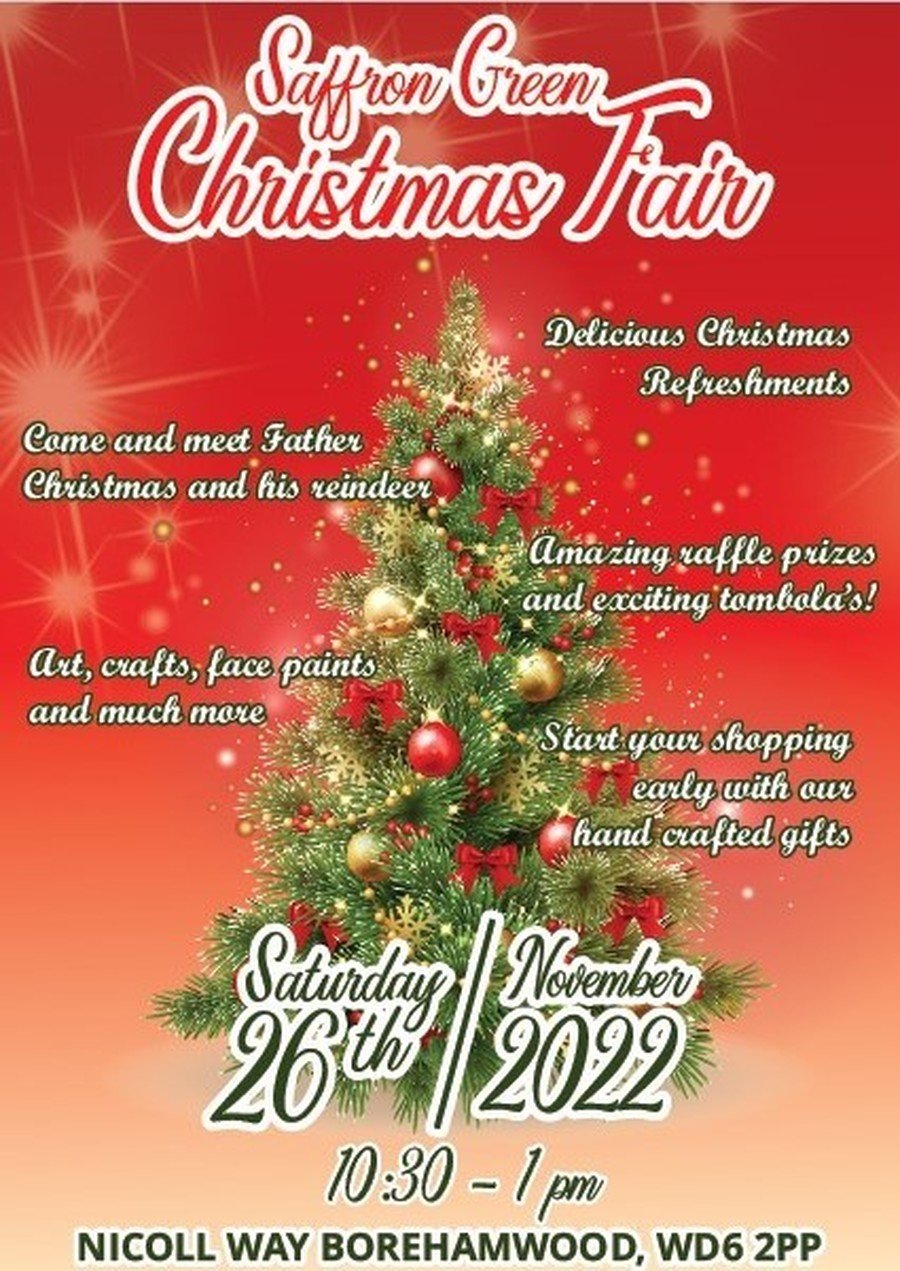 Dear
Saffron Green Community
I am very excited to introduce myself as the Saffron Green Primary School Headteacher.
Many of you will already know that I began my journey at Saffron Green back in 2013 as a newly qualified teacher. I worked as an Early Years and Key stage 1 teacher with many of the children still here today. After 6 years working my way to Assistant Headteacher, I decided to take my career international in 2018. During my time in the Middle East, I lead a multilingual International school for 2 years and broadened my experiences both personally and professionally. Although it was a fantastic opportunity, after spending two years away from Saffron Green, I quickly realised how unique and wonderful this school really is so made plans to return in 2020. After a year as Key Stage 2 lead, I felt it was time to follow the Saffron Green ethos and aim high myself.
I have always been greatly inspired by the vision at Saffron Green and my personal leadership vision is to extend the principle of community further. My aim is to drive school success alongside yourselves as parents and carers to allow each child to discover their innate potential. In valuing each other I hope to ensure children are provided with the very best platform of foundational primary education to take them forward so that they aim high and can live their best lives.
Gifting children with a love for learning, creativity and the confidence to make positive choices in future life is key and through shaping our teaching we aim to bring the best out in all of the children.
I look forward to working with you all and getting to know the Saffron Green community as your Headteacher.
For any parents or carers who missed the 'New to Saffron Green' parent meeting this week, here is the PowerPoint with all the information you need.
Aiming High Together
Thank you for visiting our website. Saffron Green is a delightful one-form entry, community school set in beautiful grounds. We pride ourselves on being a supportive community school for the local children of Borehamwood. We have a dedicated workforce who provide the very best in academic learning and well-being to every pupil.
Our School Vision states:
The main ethos of Saffron Green Primary school is to provide equal opportunities to pupils of all backgrounds, ethnicity and ability to develop into numerate, articulate, confident and independent individuals who are respectful to each other. The school provides a happy, safe and stimulating learning environment where every pupil is equipped to achieve their full potential and is inspired to do their very best at all times, so they leave school the best version of themselves. Everyone is encouraged to be well-mannered, honest, kind to each other and respectful to others for their views.
The children at Saffron Green have told us that during their time with us they would like to achieve the following outcomes:
To gain knowledge,
To learn to read and write well,
To be good at maths,
To be helped and supported with their learning,
To learn about other cultures,
To learn well so that they can have a good job,
To be a kind and caring person,
To be a healthy person,
To be a role model for others,
To learn to be a good friend,
To be able to be themselves,
To have friends and have fun,
To discuss their problems and worries.
Our broad and balanced curriculum is personally written to ensure that these outcomes are met by all children. All staff and governors at Saffron Green are proud to say that we work effectively, together, to ensure that through a culture of continuous development, we remain a place where everyone can learn and achieve together.
We hope that you will find here all the information about us that you require here on our school website.
Should you require further information please call or email the school office on: 0208 953 3801/admin@saffrongreen.herts.sch.uk
We look forward to welcoming you personally to our school.
"You have brains in your head. You have feet in your shoes. You can steer yourself in any direction you choose."-Dr. Seuss
Saffron Green's 3 Rules:
The right to learn without
distraction.
The right to feel safe.
The right to be treated with
respect.
LETS GET READING!
Take a look at our video and share some pictures
with your class teacher, letting us know where and
when you like to read!
Latest School Calendar Events
Open Afternoon

01

Oct

2022

9:00 am - 11:00 am @ Saffron Green School

Come and take a look around our school and meet some of the staff.
Harvest Festival Service

07

Oct

2022

2:30 pm - 3:15 pm @ In the school hall

Come and listen to your children singing some harvest songs and poems.
Halloween Disco

20

Oct

2022

3:30 pm - 5:30 pm @ In the school hall

3:30-4:30pm - EYFS and Key Stage 1 Disco - Please bring disco clothes to school so that the children can get changed in classrooms before attending event. 4:30-5:30pm Key Stage 2 Disco - Children will go home and then return to school at 4:30pm.
Latest News
For prospective parents

You will receive information about all the events mentioned below over the next few weeks however, please do make note of them and save the dates.
Further Articles »