Computing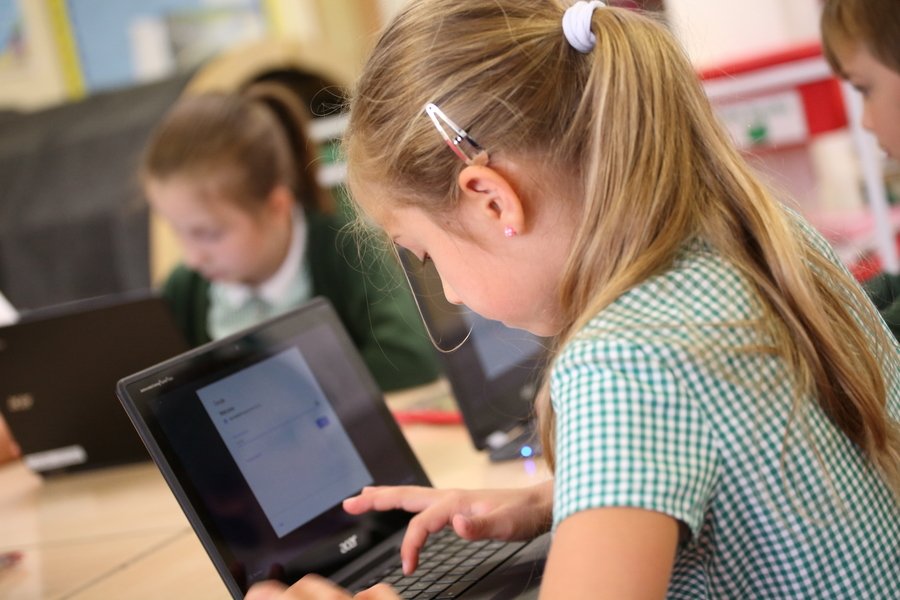 Curriculum Intent
Our intent at Saffron Green is to provide the children with a Computing curriculum which is both relevant and engaging. Using Purple Mash from a young age, we offer children continuity and familiarity right the way through their time here at Saffron Green. This allows us to encourage our children to become autonomous thinkers from as early as EYFS, ensuring our children are building on, and experiencing a wide range of familiar skills during their time at school. We aim to introduce our children to a range of digital contexts applying their knowledge and using discreet opportunities to practice their skills across a wider curriculum.
Computer Science
Here at Saffron Green, we equip the children with the necessary skills that allows them to explore relevant data, process data and begin to collect data, so that they may begin to present data in an organised, collated manner.
Programming
The children at Saffron Green, have the opportunity from a young age to explore how things work and why things work in certain ways. Children have ample opportunity to debug, problem-solve and become analytical thinkers, on their journey towards understanding and developing the ability to reason as they progress through their school years.
E-Safety
In their time at Saffron Green, children will develop an understanding of the importance of using the internet in a safe and purposeful manner, while ensuring they are aware of measures, they can take to protect themselves and others while online. Within this area of the curriculum, we teach the children to become both respectful and responsible members of a much wider community.