Physical Education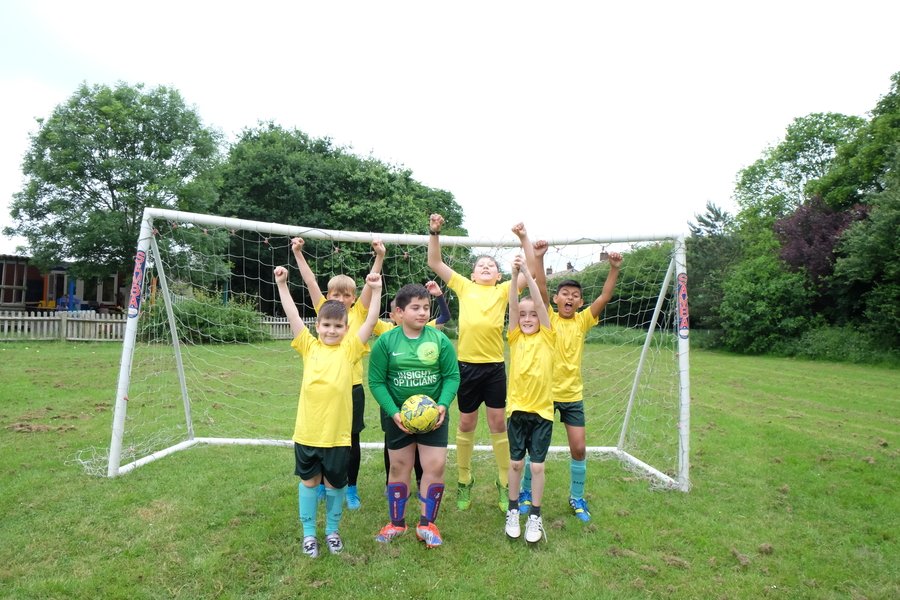 Intent
Physical Education teaches pupils to develop and understand the importance of health and physical fitness through activity and healthy eating. PE develops confidence and self-esteem as well improving focus and stamina. All children will learn the benefits of competition especially through team sports and games to support the values of collaboration, sportsmanship, respect and motivation. Through dance and gymnastics, children will learn to control their body and express themselves through movement.
Skills and sports
Each year, the children will be provided with opportunities to learn a range of sports including the specific skills needed to be able to complete each unit with a final game, dance or routine. As part of this, the children will be expected to analyse their own and each other's skills in order to find ways to improve.
Health
The children will improve their fitness levels and have a good understanding of the benefits of exercise on their bodies and minds. All children take part in a daily run to improve fitness levels and mental health. Throughout their schooling at Saffron Green, the children will be expected to regularly assess their own fitness levels and consider ways to improve. It is essential that the pupils also learn through cross curricular activities about nutrition and the impact of that on their bodily and mental health. The children will also be given opportunities to reflect on their lunches and snacks.
Sportsmanship
We are committed to develop a culture where children are praising and encouraging one another throughout sporting activities. The children will have many opportunities to celebrate their peers for improving rather than just for winning. Saffron Green will promote fundamental British values by celebrating our diverse school more actively by teaching/watching/celebrating sporting events.