The Elstree Film Festival Returns
The Elstree Film Festival Returns
29 September 2022 (by Amy Salsbury (admin))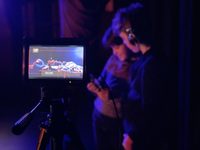 We have been offered an exciting opportunity for a small group of year 6 children to attend an amazing 2-day experience at Elstree Studios.
Please look at the attached flyer and email the class email by 4pm today if you are interested in your child taking part.
We will then pick names out of a hat. There will be 5 final spaces and we will then give those children further information about the plana for their time at the studios.
We apologise for the late notice but have just been notified of this offer and did not want o pass up such an amazing opportunity.