Christmas Fair - Saturday 26th November 2022
Christmas Fair - Saturday 26th November 2022
16 September 2022 (by Amy Salsbury (admin))
Stall Hire!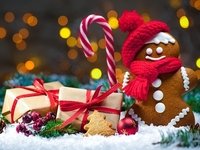 We would like to open up the opportunity to families and friends of Saffron Green to purchase a stall for the morning. You are welcome to sell items from a hobby or a business you may have. This could range from sweet treats, amazingly knitted scarfs to beautifully handmade Christmas cards.
The cost of hiring a stall will be £15 with a donation to our raffle or £20 if you do not wish to offer a donation.
You are welcome to come on Friday 25th November after school to set up your stall or alternatively the school will be open from 9:30am if you would prefer to come and set up the morning of the fair.
We have a limited number of stalls therefore this offer is on a first come, first serve basis so let us know as soon as you can by emailing admin@saffrongreen.herts.sch.uk to tell us what you'll be selling then get preparing your exciting goods.
Really looking forward to seeing you all for a fabulously Christmassy time.