Christmas Fair - Saturday 26th November 2022
Christmas Fair - Saturday 26th November 2022
16 September 2022 (by Amy Salsbury (admin))
Raffle donations and community support!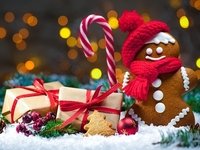 We are getting prepared nice and early for our Christmas Fair on Saturday 26th November 2022

in order to make it as fabulous as possible. We are asking for your help to reach out and ask for as many amazing donations as we can.
We wondered if you, family members or friends could help us. We are planning a really exciting raffle and would love donations you may be able to offer through your own or your friends places of work. We are hoping for gift vouchers, restaurant vouchers, discounts or gifts.
I would also like to take this opportunity to reach out to you all personally as since getting to know the community more so over the past few months, I have come to realise Saffron Green has quite the talent parent body. As part of our school vision in building community spirit we would welcome parents, carers, family members or friends of Saffron Green who would like to be part of the event in any way, whether this be face painting, craft activities support, help with selling food and drinks or even a slot to perform your own treasured talents on our school stage.
We are really excited for this event and look forward to seeing as many of you there as possible.