English
At Saffron Green we aim to promote high standards of language and literacy that will equip the children with the fundamental skills in becoming a competent reader and writer. We provide a wealth of reading opportunities through quality texts and learning activities to enable pupils to be engaged in and be inspired to write. We recognise speaking and listening skills are important to all areas of learning therefore, we ensure learning environments are print rich, meaningful and allow for a sense of nurture to ensure all children feel they can express themselves fluently.
In EYFS and Key Stage 1, we implement the Read Write Inc phonic scheme, alongside a range of book resources used to enhance reading and writing. Children learn one thing at a time and practise it until it becomes second nature. Interactive practice helps to keep the children focused, and since implementing the scheme in 2016 we have seen learning develop exponentially at all abilities.
Please click on the link for the national curriculum for England guidance.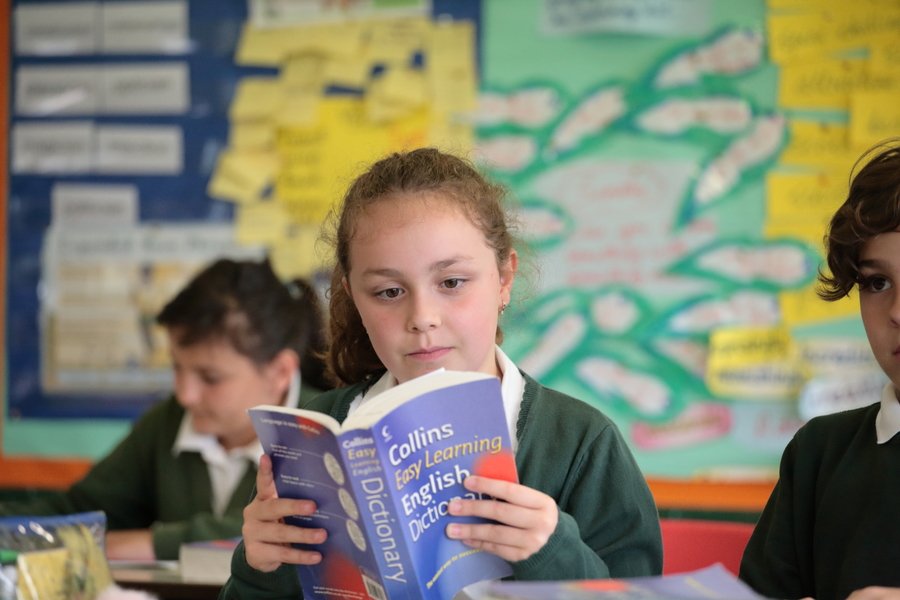 This year we have used the Herts for Learning Back on Track English plans to support our teachers in an effective delivery of the English curriculum upon wider school opening, ensuring that key skills are prioritised and taught within rich and engaging contexts.